SSL Live Home
The new standard for live mixing.
Videos
Front of House Engineer Kyle Bulmann talks about his experience with the SSL L500 Plus live console during the latest Chance The Rapper tour.
Monitor Engineer Rob Ziemba talks about his experiences with the SSL L500 console during the latest Chance The Rapper tour.
Antony King is the fingers behind the faders behind Depeche Modes's epic Global Spirit Stadium Tour that spans 2017 and 2018. In Part 1 of this interview he...
Live News
"Visitors to the SSL stand at Prolight & Sound can expect to experience market leading technology for Studio, Live and Broadcast audio production."
"…Everything just falls into place... There's tonnes of headroom, and I never have to push it hard at all to get exactly what I want out of it."
"Sometimes you want something slow and squishy, sometimes you want something really pumping, and sometimes you need it to be transparent. I can do all of those with...
Live Products
High performance mid scale console
Compact live production console
Large scale live production console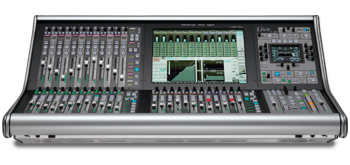 The L500 Plus, L300 and L200 offer the same immaculate, huge SSL sound, the same features, the same superb operator experience and can share the same Remote I/O. They vary in physical size & layout, processing power and cost but there are no hidden performance compromises – it's that simple.